What Can I Put Inside Onigiri?
In this article, you will know what can you put inside Onigiri rice balls and you'll gain an idea of how to make it in your own simple way with your desired fillings.
Japanese onigiri is one of our favorite Japanese cuisines because it's portable, simple, and affordable which is mostly seen in Japanese convenience stores. It can be served cold for lunch or as a portable snack, similar to a sandwich. Onigiri is a tasty filling surrounded by a mound of sushi rice shaped into a ball or triangle. You'll be surprised at how easy it is to make your own onigiri! Onigiri, or Japanese rice balls, are a quick snack and a fun lunch alternative to sandwiches.
This article will show you how to make the most popular onigiri fillings with traditional Japanese rice ball ingredients.
What is Onigiri?
Onigiri or Japanese rice balls is a popular dish since it is quick and simple to make. Because there are so many various onigiri fillings to choose from, it's also a highly customizable dish. It is frequently included in bento lunch boxes and can also be served as an appetizer or snack. It's a Japanese delicacy comprised of white plain rice or freshly cooked rice wrapped in nori seaweed sheets and plastic wrap and shaped into cylindrical or triangle shapes. In Japan, they are either made at home in the morning or purchased from a nearby convenience store, then carried to work or school as a delightful snack or quick lunch.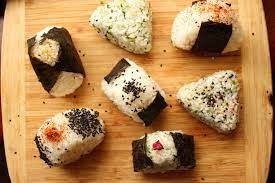 The Basic Ingredient of Onigiri
Japanese Short-Grain Rice - Most Japanese recipes employ Japanese short-grain rice, sometimes known as sushi rice, outside of Japan. It has the perfect chewy, soft, and slightly sticky feel, and can be combined with rice vinegar.

Nori Seaweed Sheet - This is the same type of seaweed wrap used to wrap sushi. It is sold in Japanese/Asian grocers, well-stocked grocery stores, and online.

Optional Fillings (your choice of filling) - In this ingredient, it will be optional and it will be discussed below. You can also add rice seasoning for added flavor.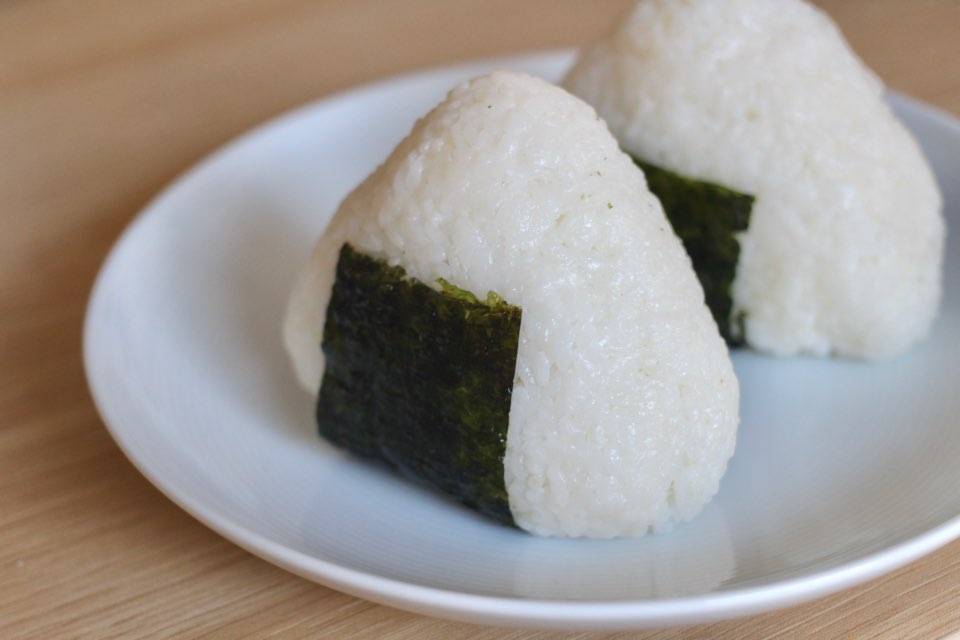 What is Traditionally In Onigiri?
Onigiri, or rice balls, are Japan's most popular dish. Onigiri is typically wrapped in nori seaweed and filled with meat or vegetables. Onigiri is portable and widely available in Japanese supermarkets and convenience stores, much like sandwiches in the United States. Onigiri, however, is different from sushi!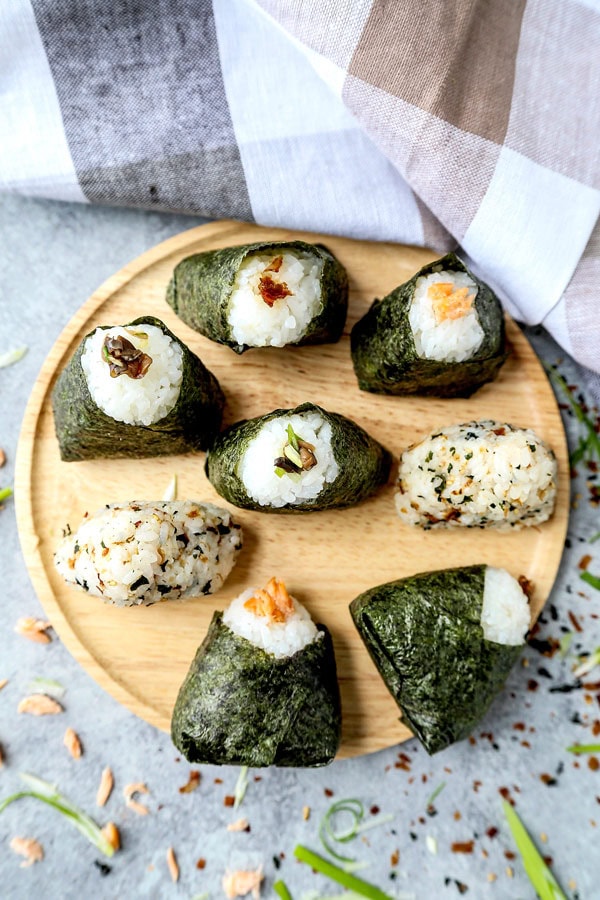 What are common Onigiri Japanese Rice Balls Fillings?
This classic Japanese dish comes with a variety of ingredients. Salmon, tuna, pickled plum, and pickled veggies are the most common ingredients. Onigiri can also be filled with prepared meats like chicken or beef. But the most important and necessary ingredient is cooked rice, and based on your preferences, almost anything might be a great filling idea.
List of the Best Onigiri Fillings Ideas
The following list is the popular onigiri fillings ideas :
Tuna Mayo - Another popular choice is tuna onigiri. It's similar to salmon onigiri. However, it's made using tuna instead of salmon. Cook some tuna fillets or buy canned tuna for the tuna onigiri recipe. The tuna can be baked, grilled, or pan-fried. Then, break it up into little pieces and combine them with the dressing like Japanese mayonnaise.

Salmon - Salmon is also a popular onigiri filling, placing second in the onigiri ranking. Grill the salmon fillet and break it up into flakes.

Shrimp Tempura - Crispy tempura shrimp are encased in a ball of seasoned sushi rice for a tasty Japanese snack. Serve with a sweet-and-spicy Tyusu sauce on the side.

Vegetarian Onigiri Fillings - Vegan Onigiri is a quick and easy, delicious, and healthy dinner.

Dried Bonito Flakes - Bonito flakes are smoked, fermented fish fillets commonly known as Katsuobushi or okaka. This delicious, traditional ingredient adds a burst of umami flavor to sauces and rice balls.

Yaki Tarako - Yaki tarako is a kind of onigiri filling made from fried fish roe. It tastes slightly salty and fishy. Cook some fish roe, either fresh or frozen. Then combine it with the onigiri filling.

Cheese - Cheese onigiri is another delicious onigiri filling that adds a rich and creamy flavor. Shred any cheese that you choose. Then combine it with the onigiri filling and stuff.

Spicy Cod Roe - Spicy cod roe onigiri is a tasty onigiri filling ideal for spicy cuisine lovers. The spicy cod roe adds a great spicy and salty flavor to the onigiri. Combine spicy cod roe and onigiri filling. Depending on how hot you want your onigiri, you can add more or less cod roe.
Experiences by Japan Crate: Onigiri Experience Set
When it comes to onigiri fillings, the possibilities are practically limitless! Salmon, salted cod roe, and pickled plums are the typical options. For breakfast or brunch, consider chicken-filled onigiri or ham and an egg-fried rice ball. Onigiri is an iconic Japanese rice ball loved for its wonderful taste, convenience, and affordability. These delectable rice balls are similar to sandwiches and are eaten as a snack or as part of a meal almost anyplace in Japan. They are sold at supermarkets and convenience stores. But you can easily manufacture them at home! Obtaining the triangular shape can be difficult without practice, but you can create them round or square. However, you can easily make them at home! Getting the triangular shape can be easy with practice, but you can make them round or use an onigiri mold.
Make the ultimate anime-inspired Onigiri with these Experience by Japan Crate DIY Onigiri set. Please remember that this Onigiri set is simple to use, which is why it is suitable for beginners. You won't have to worry about making it correctly and flawlessly. This Onigiri set includes a bowl of instant rice, a rice mold, a filling, furikake seasoning, soy sauce, and a seaweed wrap.
Takeaways
Feel free to make delicious Onigiri on your own when you can do so quickly and easily. The advantage of experience sets is that they allow you to maximize your time while still allowing you to complete things autonomously. Learning about Japanese culture through experience or DIY kits like the Onigiri Experience Set is a fantastic method, whether you live in Japan or are thousands of miles away.
Try to make your own Onigiri with our Experiences by Japan Crate: Onigiri Experience Set. Visit our website and order yours now. You don't need to subscribe to order our products. Experiences by Japan Crate offers deals and free shipping worldwide. Order yours now if you want to experience making your own Onigiri for your loved ones!
Choosing a selection results in a full page refresh.
Press the space key then arrow keys to make a selection.
Your cart is currently empty.