The Revenge Bento Box : Shikaeshi Bento
It appears that Japanese women have mastered the art of passive-aggressive retaliation through the years, maybe partly because Japan is still a nation with significant gender bias and discrimination. If a guy's stomach is the fastest route to his heart, it stands to reason that the stomach is also the fastest method to metaphorically kick your man in the balls when he crosses the line. Many Japanese ladies have started making egregiously inappropriate and purposely unpleasant bento lunch boxes for their husbands and children who have disobeyed.
Wondering how a Japanese wife would rage while making her husband lunch? "Uncooked rice, a raw egg, a piece of nori with a broken heart on it, and one chopstick," ouch! Here's an article on how their beloved wife or Japanese women make revenge on their husbands.
What is bento box?
A traditional bento spread combines many flavors and textures while containing carbohydrates and a source of protein. It starts with rice or noodles and is then topped with meat, fish, eggs, and cooked or pickled veggies. A bento box's contents strike a balance between nutrition and convenience. Western culture has heavily influenced what is included in modern bento boxes. Though they can still vary, they typically contain a sandwich and salad, fried potatoes, and some dessert.
There are also different bento boxes, such as aisai bento, eki-ben bento, chara-ben bento, shikaeshi bento, and many more.
What is traditionally in a bento?
While restaurants, bento businesses, and even individuals have evolved from the original design, the fundamental bento box stays virtually unchanged. Bento traditionally consisted of white rice or noodles as the main carbohydrate, with a protein or two like fish, eggs, or pork. These two primary focal points are complemented with a range of pickled and cooked veggies and a few bites of fruit to create an easily balanced meal for healthy dining on the go. Bento, or Japanese lunch boxes, are portable lunch boxes filled with various visually appealing meals. Bento is considered an art form in Japan, and many Japanese people strive to master it.
What is Shikaeshi Bento (Revenge Bento)?
? Shikaeshi bento is a Japanese wives' vengeance bento prepared after an argument, and you want to try a different lunch dishes. Couples cannot always expect a carefully prepared lunch every day of the year. Shikaeshi Bento. Bento boxes have been used in Japan for generations. Some Japanese women who are angry with their husbands' or children's behavior call it a "bento of revenge," or shikars-bento. Uncooked rice, a curse inscribed with nori leaves, edible black hearts, sausage resembling a severed cut finger, or plain taste nasty.
Below are the ideas or examples of Shikaeshi bento:
Idiot bento - on a flat bed of rice, the word (idiot) is written with seaweed.

Cut finger - white rice with a sausage that is shaped like a sliced finger.

Full white - although it's gorgeously white, rice and marshmallow aren't the finest mix.

Raw egg - uncooked rice and an uncooked egg.

Rice - a plain white rice with an edible black broken heart on top.

Umeboshi bento - full of sour umeboshi pickled plums with a little amount of rice in the middle.

Yellow - a corn and corn bento box.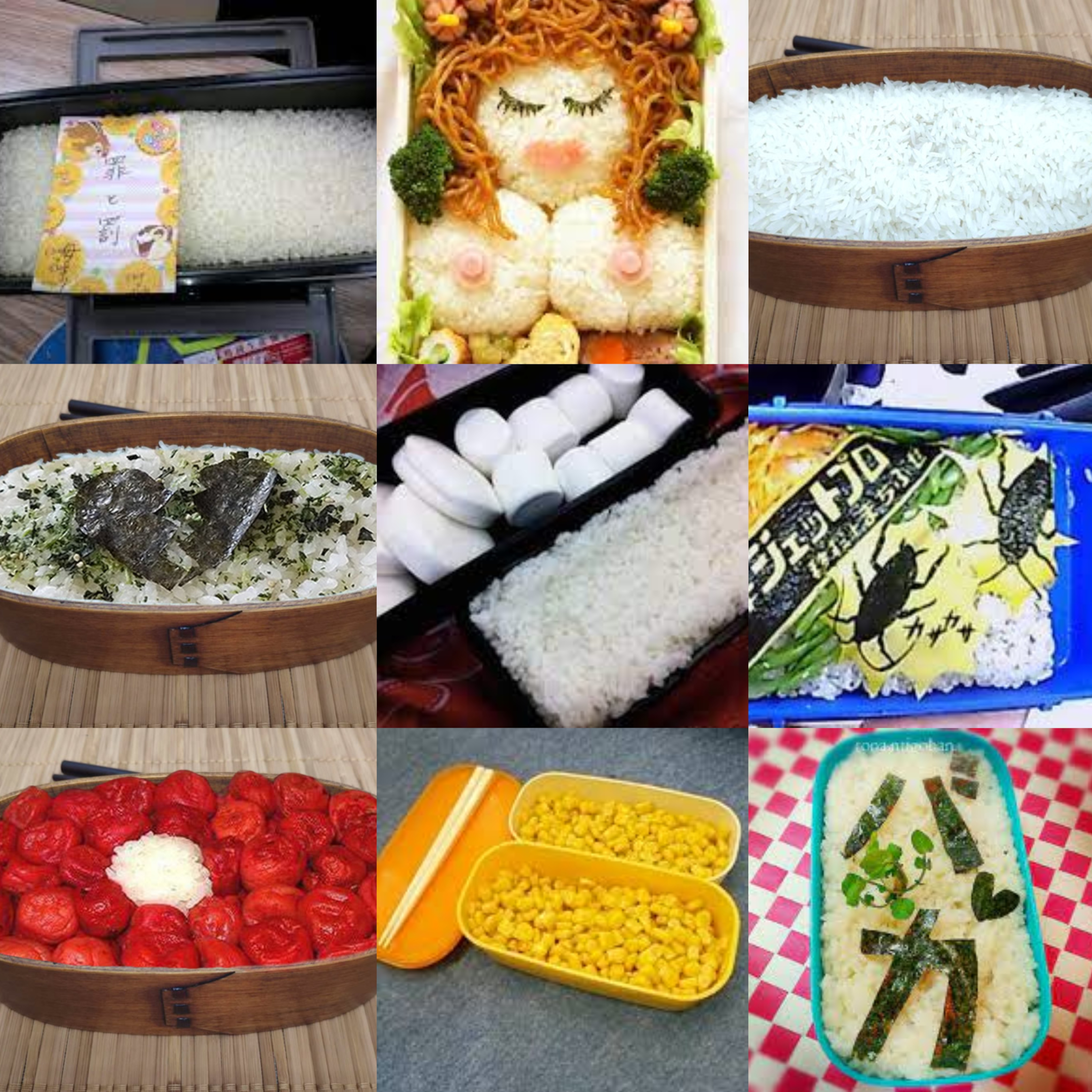 Experiences by Japan Crate : Bento Experience Set
As you can see, the bento box is designed to store a 2-3 course meal in small parts so that you can consume it easily and conveniently. A bento box is ideal for a quick and convenient lunch, which is why it is gaining popularity among a wide spectrum of consumers. Each Bento offers enough food for an entire dinner and is portable. They exemplify Japanese cuisine culture. Bento boxes are most commonly made of plastic or stainless steel nowadays, but in the past, they were made of wood, bamboo, and other materials.
That's why Experiences by Japan Crate offers Bento Experience Set for you to experience the fun of making Bento at home. Instead of struggling to find the materials to make a bento box, you can now buy one set. This Bento Experience Set includes a bento box (two-tiered), a carry bag, seaweed art, food dividers, food picks, a utensil set, and a sauce container.
Takeaways
Prepare to relive those lovely school days in Japan by stylizing your own bento box and become acquainted with how lunch boxes have been produced consistently, with intricacy and love, for decades.
Japan Crate is now open for orders without a subscription needed. Experiences by Japan Crate offers exclusive deals and promos. You can also get a promo of free shipping worldwide. To know more about us and our products, visit our website now.
Choosing a selection results in a full page refresh.
Press the space key then arrow keys to make a selection.
Your cart is currently empty.