Everything You Need to Know About Japanese Bento Box
Here's to a fun and creative way of preparing a midday meal! Yes, we mean bento boxes!
Whether you're into Japanese stuff, Japanese food or not, you've likely heard of or tried bento meals at least once in your life. They're pretty common in some Japanese restaurants, just like what you can usually spot in anime scenes or Japanese dramas. If you observe a bento box, it's like a wide tray or container with divided rooms for a specific food. A typical Japanese style bento usually consists of carbohydrates, protein, and fruits and vegetables on the side. Some also include side dishes. In Japan, you can commonly spot bento boxes full of dumplings, gyoza, egg rolls, salad, and the usual ginger dressing. And of course, teriyaki and tempura!
However, what you know is just the tip of the iceberg about bento boxes. There's more than just the usual setup when it comes to these famous Japanese meals. Find out what you need to know about Japanese bento box!
What is a Bento Box?
To make it less complicated, bento is a single-packed meal served in a box container where the eater has already assembled everything inside. Meaning to say, it's ready to be savored. Over the past years, it has been about rice or noodles, with proteins like fish or meat, and some cooked vegetables or pickled vegetables. On the side, there's also a little serving of fruits or some sweets to balance the meal. Bento box stores a complete meal, usually eaten during midday, and still gives that healthy nutrition even though the eater would eat away from home.
Meanwhile, modern bento boxes today have also gone through a lot of more creative and fun ways to prepare. The only thing that doesn't change is that no matter what is inside the bento box, you can always make sure that all components are tucked properly inside the container. Check out some unique bento styles below!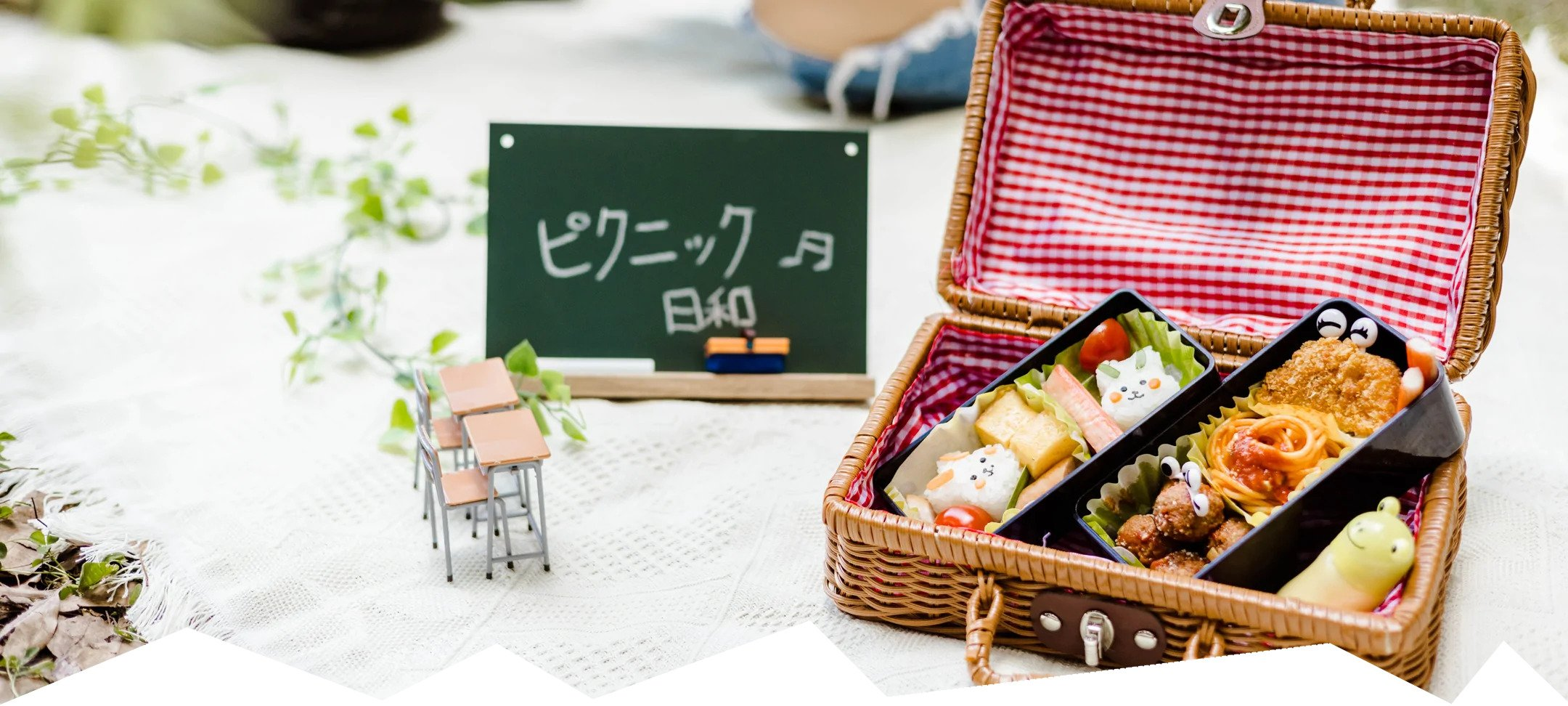 Different Styles of Bento Box
As mentioned in the previous article, the word bento comes from a Chinese slang term that means convenient. While Bentos are initially designed for convenience, we can't also deny that bento meals are also a labor of love for those who make them. So whether you prepare it for yourself or your loved one, thinking of various bento box styles is a must! Find out which bento style suits you the most!
Kyaraben
Kyaraben is a character bento and they're indeed adorable. These bento boxes take inspiration from anime, cartoons, comic books, video games, and other pop culture references that make any generation interested. While preparing can be time-consuming as it requires real effort from carving and mimicking the character's looks, it's still worth the time. Some popular characters that you can see being carved on rice rolls are Pickachu, Hello Kitty, Angry Birds, and more. They're usually decorated with seaweed sheets, whiskers, and other careful detailing to make the food has the character's form.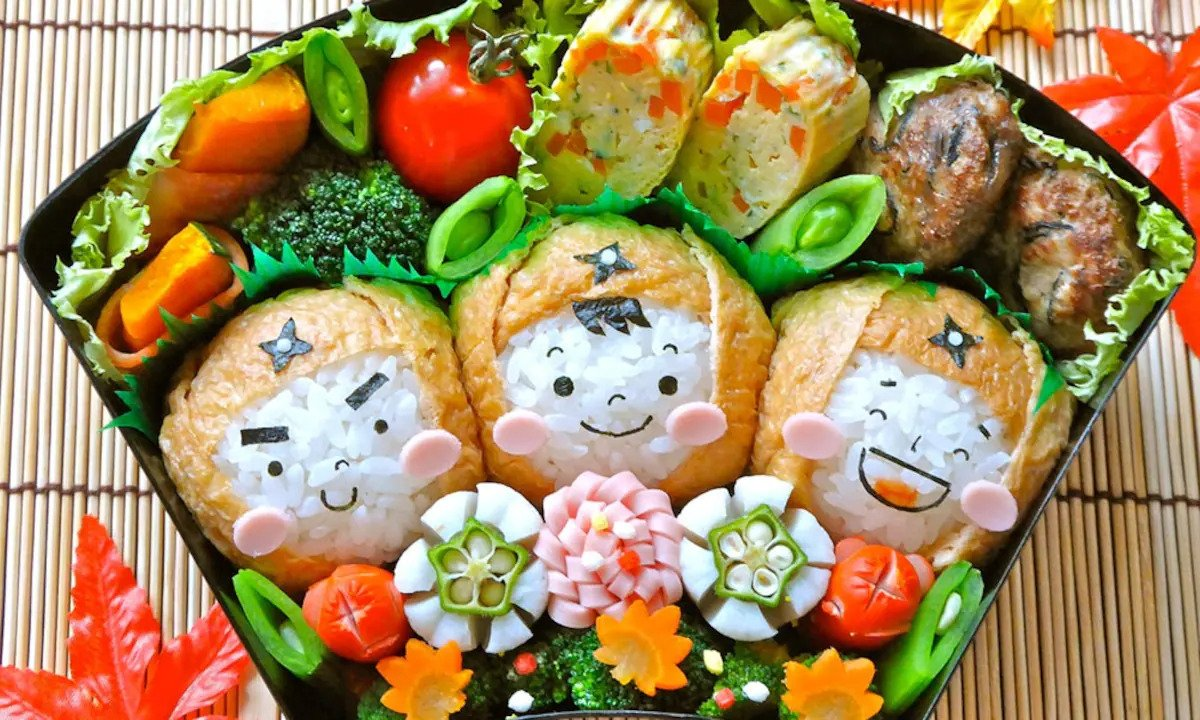 Oekakiben
This picture bento style is the most familiar style that people usually make. Furthermore, this bento box adds fun because it is inspired by buildings, monuments, flowers, and other landscapes, and they make such creative presentations of the meals. Some examples are carrots turned into blossoms and celery sticks as stems, broccoli as trees, and a lot more.
Aisai Bento
Making bento is indeed an act of love. This bento style relates to that as the phrase means food is love. Because of the meaning, the food inside this bento often includes specially made sweets, treats, and sentimental messages written in furikake seasonings. Bento lunches in this style are often made and reserved for those significant others, loved ones, or closest friends.
Shikaeshiben
Contrary to Aisai bento, this bento-style can be used to express displeasure at the recipient. If you're into Halloween events and want to hilariously trick people, this is the perfect one to do. Some would create cut fingers out of sausages and put bad seasonings on the food to make it more unpalatable. These can be called spite bentos as they look like a form of revenge served as a cold meal!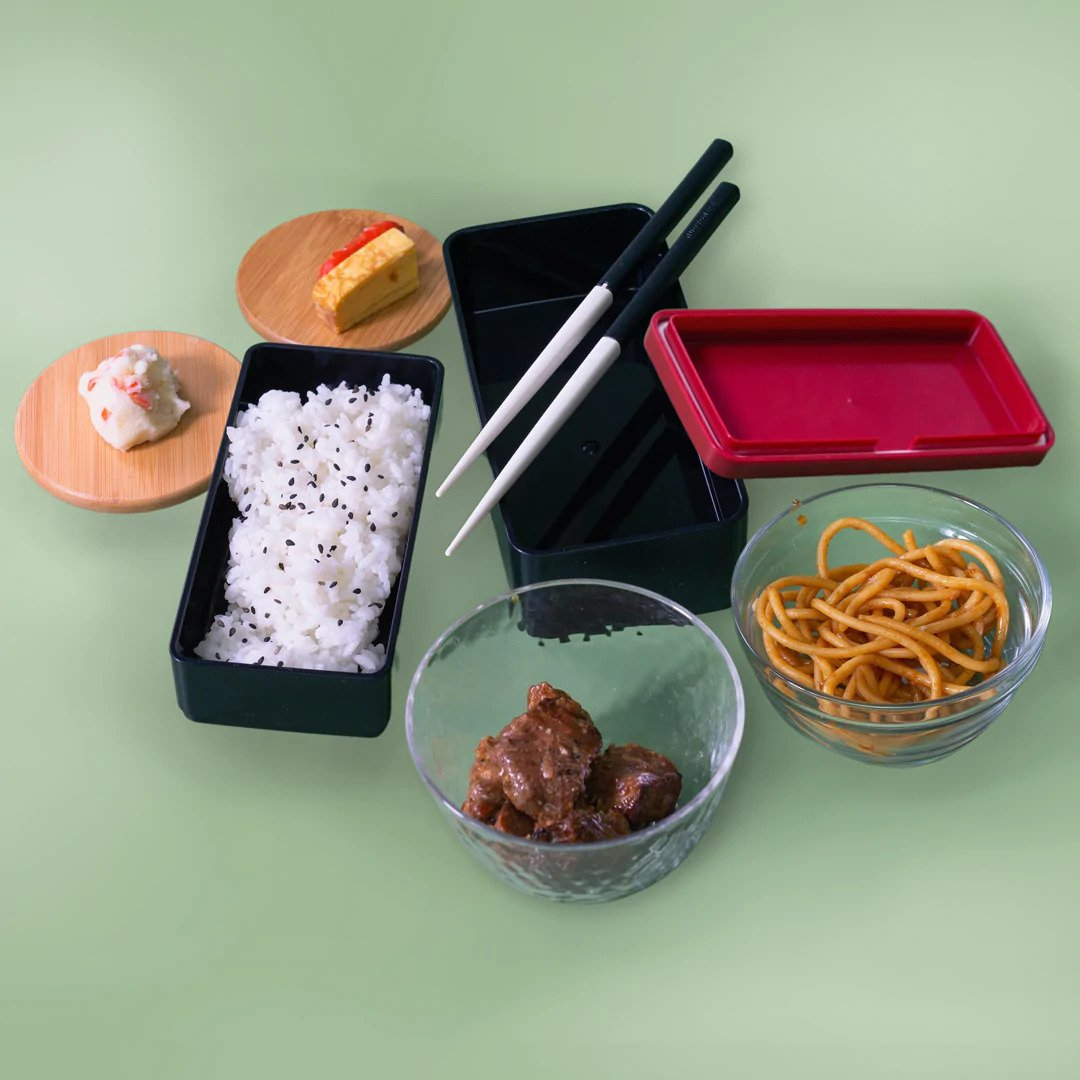 How to Assemble Bento Box?
Whether you use an aluminum bento box or wooden boxes, the most important thing is the food you make or put inside it. There are some principles beyond the aesthetic and creative style to follow when it comes to putting a bento meal together. One important key is the variety of food you put inside that is not limited to the usual combination of carbs, protein, vegetables, and fruit mix. You may want to go to convenience stores once in a while and shop for seasonal ingredients that would unleash your creativity in preparing these bento lunch boxes.
With that being said, you can start assembling your bento boxes through planning the designs to make ahead of time. Once you get there, you can assemble what you need in advance. The ingredients should be prepared separately to retain their texture and freshness and to avoid getting mixed with others. Then, you can start making combinations of the food and start putting them in several compartments based on your liking.
Bento Experience Set by Experiences! Japan Crate
Well, the good thing is, you can now prepare your own bento box through Bento Experience Set by Japan Crate. If you have such a love for Japanese culture, this is the perfect one for you! Unleash your inner creativity and make the best world's bento boxes in the corner of your kitchen with the help of tools and guides included in the set. Moreover, you can mix and match the food, depending on what you want to be included, such as cooked rice or dried rice, salad and fruits, and many more. In whatever popular style you want to have, like the ones in Asian countries or the western world, the set will let you enjoy bento culture as Japanese people do.
The set includes a bento box, seaweed art, food dividers, food picks, a utensil set, and a container.
Takeaways
Experience the art of making bentos that you usually see in those train stations or Japanese animation films in the comfort of your home! You don't need to book a flight in Japan because you can have the same experience anywhere you are. Experiences by Japan Crate offers you the most affordable and highest quality bento box experience sets with no subscription needed. Plus, free shipping worldwide! Check out the website for more!
Choosing a selection results in a full page refresh.
Press the space key then arrow keys to make a selection.
Your cart is currently empty.