Everything You Need to Know About Japanese Aisai Bento Box
Bento boxes are frequently single-person meal platters. A Japanese bento box dinner typically includes rice, salmon, pork, and pickled veggies. The most common types of bento boxes include marukonouchi bento, koraku bento, hinomaru bento, shikaeshi bento, aisai bento, ekiben, and kyaraben. Aisai Bento Boxes are often filled with nutritionally balanced seasonal ingredients and beautiful, delicious love messages. Other options include cooked rice, boiled eggs, steamed broccoli, teriyaki beef, teriyaki chicken, and radishes sliced into love hearts and pickled vegetables.
What is a bento box?
Bento is a Japanese word for a complete meal or snack provided in a box. Frequently prepared before work in the early morning or the evening before. They are an important part of everyday Japanese life and are now popular worldwide. The worker's meal is typically a bento cooked at home, but it can be available everywhere, including convenience stores, specialty stores, and small temporary stands open for an hour or two at noon.
What is traditionally in a bento boxes?
Traditional components can be found in bento boxes. Salad, edamame, cooked rice, and an omelet are all available. Carrots, cilantro, tofu, eggs, green beans, mushrooms, and shrimp are among the other ingredients (for karaage). A bento box includes a balanced lunch with various foods, making it extremely healthy. Despite being served in a single box, it is typically well-balanced and can constitute a whole dinner. Some bento Eki-ben or "bento station" are meal trays served in train stations and trains; nothing special, you may say, yet they are highly popular. They are even in demand because many cities offer a variety of ingredients based on regional peculiarities.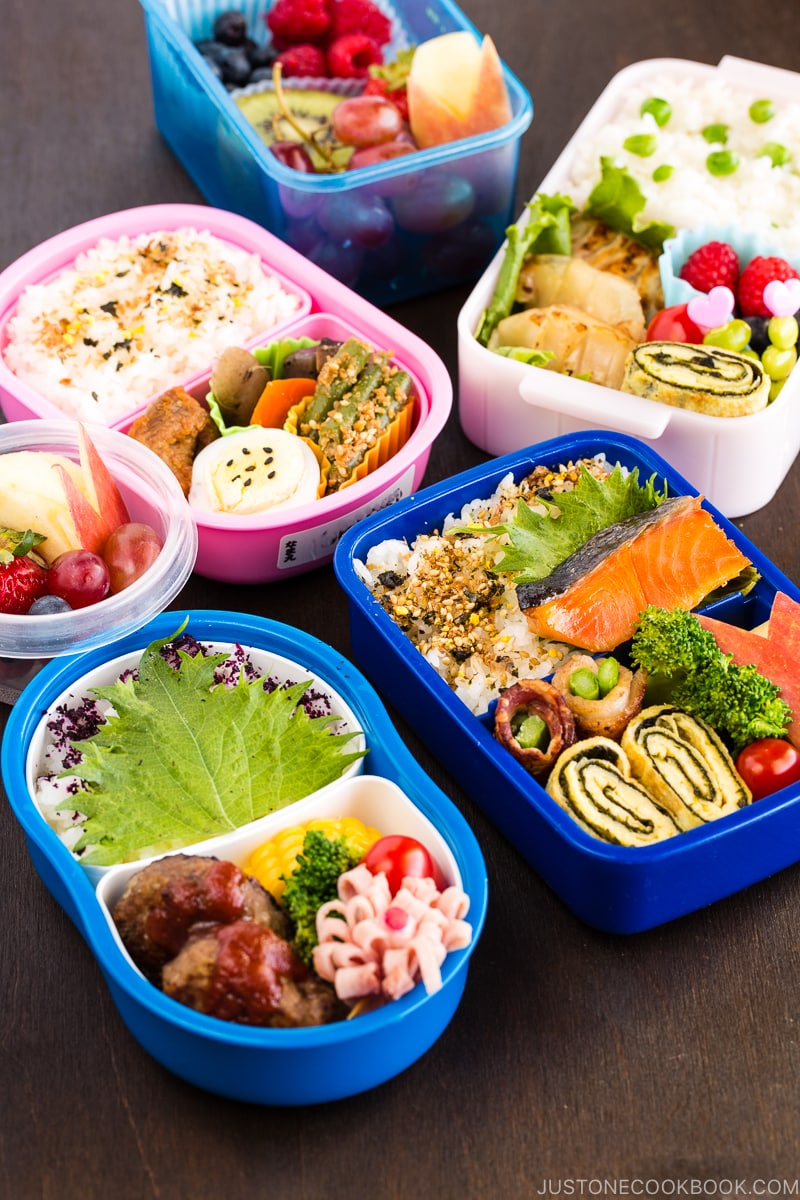 What is aisai bento box?
Aisai bento is a special lunch she prepares for her husband or children to eat on their way to work or school. Similarly, young females in relationships can make a prepared bento for their significant other throughout the spring season. A lady constructed a bento box for her spouse out of love in the shape of a tasty, nutritious, and artistically appealing lunch box. Typically, the woman of the house prepares this special lunch for her husband to take to work and a similar meal for their children.
Similarly, during hanami season, young women in relationships may make a personalized bento for their significant other. Bento can be an artistic interest as well as a gastronomic challenge. It could be a novel way to eat lunch or a different way to transport it. Above all, bento is a way to show affection. Aisai Bento, in particular, is a wife's love for her husband presented as a delicious, nutritious, and artistically beautiful lunch box.
How many types of bentos are there?
Lunchtime's culinary potential is highlighted by Japanese-style bento boxes, which are tiny, curated, and full of aesthetic flair. In Japan, bento is distinguished by its style, season, and location. Here are several bento examples from Japan:
Eki-Ben
Ekiben combines the words eki (train station) and bento. These upmarket lunchboxes are available on the platform and within the cars at major train stations. An ekiben is a meal served with disposable chopsticks in a box made of plastic, wood, or porcelain. Because the lunchbox often consists of regional or local fare, different dishes may be found in train stations. The quality of some stations' bento boxes has earned considerable acclaim.

Kyaraben
Kyaraben, often known as "character bento," are lunch boxes for children that include rice molded and created to look like characters from anime, comics, or video games. The original goal of the gibberish was to provide children with amusing images to encourage their interest in food. These achievements have given rise to national competitions in which the most creative produce dishes as appealing to the eyes as they are to the taste buds. The enticing figurines and adding color to the conventional lunchbox help persuade children to consume things they don't particularly appreciate.

Shikaeshi Bento
Some Japanese women who are upset with the behavior of their husbands or children refer to it as a "bento of revenge," or shikaeshi bento. Uncooked rice, a curse engraved with nori leaves, sausage the size of a severed finger, or simply bad taste.

Hinomaru Bento
Hinomaru, which translates as "circle of the sun," is the Japanese national flag and symbol. Like the flag, a Hinomaru Bento Box meal is made with white rice and topped with a single red umeboshi, or pickled plum, to signify the sun. A Hinomaru Bento Box is typically served with a pork or fish side dish. Apart from being patriotic, the plum is also a natural preservative, aiding in preserving the contents.

Koraku Bento Box

A Koraku big bento, which translates to "picnic lunchbox" in Japanese, is designed to be shared by a small group. They are most visible during the cherry blossom viewing season, which lasts from late March through early April. Like many traditional Japanese cuisines, the lunchbox's ingredients are carefully chosen to complement the season in which it was prepared. Koraku bento frequently includes onigiri, triangle rice balls, and sushi rolls.
Experiences by Japan Crate: Bento Experience Set
By creating your n own bento box, you may revisit those beautiful school days in Japan and learn how lunchboxes have been produced reliably, carefully, and with affection for decades. Bento could be both an aesthetic endeavor and a gastronomic challenge. It could be a new way to transport or eat lunch. Bento is usually used to express affection.
Get your own Bento Experience Set from Japan Crate. Japan Crate offers a lot of experience set, such as bento sets. Bento Experience Set will let you refresh the experience and fun of making bento at home. The set includes a bento box (two-tiered), a carry bag, food dividers, food picks, a utensil set, and a sauce container.
TAKEAWAYS
Various textures and flavors create a fantastic bento, with each bite offering a unique experience. After organizing each component by kind and utilizing various silicone cups or dividers to avoid excessive movement, it's time to put a lid on your creation. Most bento is meant to be eaten cold or without heating, so keep that in mind while choosing your food.
Add to the cart your Bento Experience Set from Japan Crate. Japan Crate offers many free shipping, deals, and promos worldwide. Take the chance to get all these promos. For more information, visit our website now!
Choosing a selection results in a full page refresh.
Press the space key then arrow keys to make a selection.
Your cart is currently empty.