Compilation of Bento Box Lunch Ideas
Here's what you need to know about bento boxes, a creative way of preparing lunch for everybody!
Bento boxes can be used to transport lunch on the go. Choose a selection of nutritious components for vibrant meals and balanced nutrition that are completely convenient for work or school. All that remains is to open the box, dig in, and take a bite. If life can be chaotic, lunchtime doesn't have to be. Regardless of your hectic schedule, you can pack nutritious meals with the right nutrition calories for yourself and your family with this collection of healthy bento box lunches.
Packing lunches with a range of healthy foods in bento boxes is an easy solution for preschool, kindergarten, and beyond. Here are some delectable bento box lunch ideas for making packed school lunches more pleasurable. This guide will show you how to quickly create your combinations, give you advice on filling bento boxes, and give you mouthwatering flavors to sample.
What is a Bento Box?
The Japanese tradition of preparing meals in a bento box, a decorative container with small compartments, has spread worldwide. We adore bento box lunches because the sections help regulate portion sizes and are also fantastic for kids. Bento box lunch ideas are an easy way to pack fresh, healthy foods for school. Choose from a selection of protein options, fruits and veggies, and simple dips for the ideal meal prep and grab-and-go lunch.
A bento-style lunch box originated in Japan and is a single-portion boxed meal divided into neat portions that allow you to balance nutrition with convenience. It may not appear to be much, but seeing all of the different sections may turn preparing lunches into a loving and creative outlet. Your youngster will notice it as well! You also don't have to worry about apples causing soggy sandwiches because each meal component has its compartment.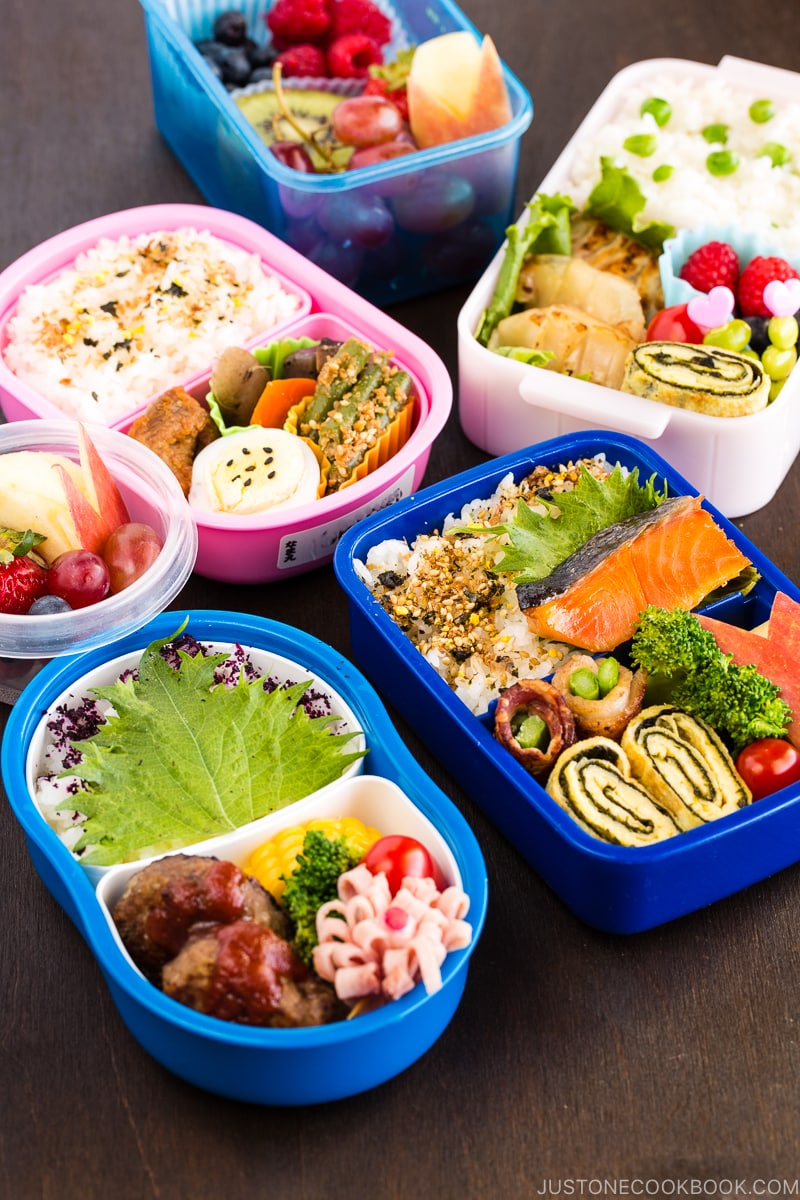 What is in a Bento Box Lunch?
A bento box is a complete Japanese lunchbox that includes one serving of a well-balanced meal. Starch (such as rice or noodles), protein (meat, hard-boiled egg, fish), plus multiple vegetable and fruit side dishes make up these healthy meals in most instances.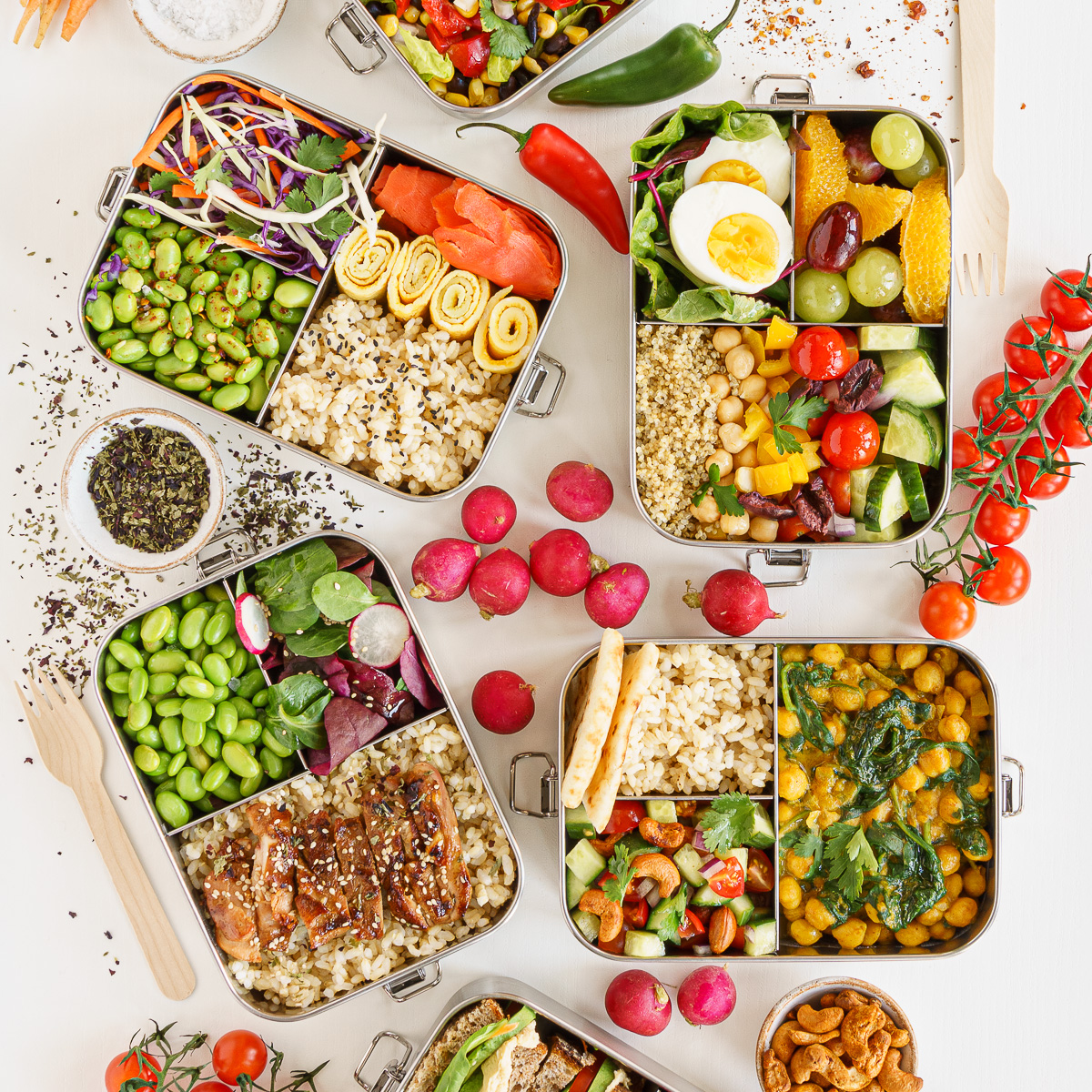 How to Make a Healthy Lunch Box?
Add veggies because there's no such thing as too many fresh veggies.

Add a pickable protein that tastes great at room temperature.

Put a healthy sweet treat on fruits.

Also, add dips and sauces, sliced cheese, or some shredded carrots for additional colors. Some kids don't like it, so this is just optional.
Bento Lunch Ideas
We understand if you're a busy mom who wants her children to eat healthier but doesn't have much time. You can easily pre-packaged foods a week's worth of meals in one sitting and stack them in the fridge. The idea is to keep each meal portion simple, healthy, and stored in its container. Bento box lunches take the stress out of putting together healthful meals. Here are some best bento box ideas on what meals to consider and how to make the most of your separate compartments. Check these for each lunch inspiration for your bento meals!
Tuna Salad Sandwich and Melon Salad Bento Box - Lunchtime is perfect for a basic tuna salad sandwich. It is light, filling, and incredibly reviving. Cucumber slices, hard-boiled eggs, baked plantain chips, and a tasty melon mozzarella salad are included in this package for simple fruit and vegetable additions.
Chicken Salad Wrap Bento Box - It's created with a citrus-infused southwestern yogurt sauce with spicy sauce on top! Take your chicken salad wrap to the next level by dipping it in your favorite salsa!
Taco Salad Bento Lunch Box - Fresh fruit like black beans, corn, cherry tomatoes, chopped romaine lettuce, salsa, and cooked rice, quinoa, or pasta should all be combined in a mixing dish. Guacamole or avocado slices, or cubes can also be included.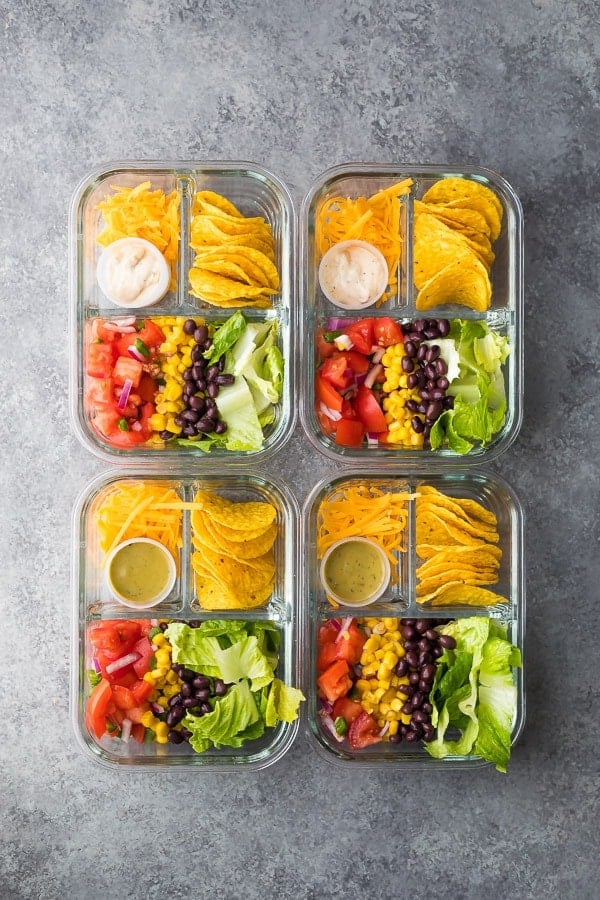 DIY Pasta Salad Bento Lunch Idea
Deconstructed meals are great because your child can eat the parts separately or combine them, depending on their mood and preferences. Cheese, protein, and some veggies should be added along with cooked pasta (change the shape for diversity and fun).
Experiences by Japan Crate: Bento Experience Set
The Japanese bento is gaining popularity outside of Japan to guarantee a vibrant, wholesome, and well-balanced dinner for oneself, friends, or family. In recent years, bento boxes and lunch boxes have become interchangeable terms. We've seen a ton of gorgeous bento lunch boxes filled with anything from Tex-Mex to fusion food to American comfort food, and it makes us all very happy that the bento tradition has caught on all around the world.
Try designing your own adorable bento lunch box. Our Bento Experience Set will allow you to make your own best bento boxes. You don't have to be concerned about the process since it's your first time making your own bento box with our Bento Experience Set. It will let you make a bento quickly and easily. The Bento Experience Set comes with a bento box (two-tiered) and a carry bag; seaweed art, food dividers, food picks, utensil sets, and sauce containers are all included.
Takeaways
Bento boxes are basic lunch boxes, but why are they so popular? It is because it is unique and distinct from a standard lunch box. There are numerous advantages and reasons why most parents build bento boxes for their families or children. The Bento box set is excellent for the earth because it saves the globe using reused containers. Parents of picky eaters or toddlers with food aversions will agree that presenting touching dishes is usually a challenge, but not with a bento box! Not only do the numerous compartments keep everything separate, but the diversity of different foods might help picky eaters feel more empowered over what they're consuming. There are options to choose from stainless steel bento boxes or plastic container bento box lunches.
The benefit of experience sets is that they allow you to maximize your time while still allowing you to accomplish tasks autonomously. Learning about Japanese culture through experience or DIY kits like the Bento Experience Set is a terrific way to do it, whether you live in Japan or are hundreds of miles away. Experiences by Japan Crate offers deals and free shipping worldwide plus no subscription is needed when you order. If you want to experience making your own bento box lunch or packing lunch for your loved ones, order yours now!
Choosing a selection results in a full page refresh.
Press the space key then arrow keys to make a selection.
Your cart is currently empty.