Can I Drink Matcha Everyday?
Matcha is widely considered a bright-colored alternative afternoon coffee that is high in caffeine. As more and more individuals attempt to reduce their coffee consumption, a growing number are substituting matcha for coffee. It is a type of green tea, but it is not the type where you steep the leaves in hot water. Green tea leaves are typically ground into a fine powder to make matcha. Because it contains a higher concentration of nutrients than traditional matcha, you can expect to receive far more benefits from matcha than from traditional matcha.
The lengthy and fascinating history of matcha dates back to the 12th and l theanine century. It has been an important part of Japanese tea culture for over 800 years. It is readily available in most American coffee shops today, but its origins date back even further. "According to the most well-known account, a Japanese Buddhist monk named Myoan Eisai traveled to China in search of green and black tea there. Eisai determined that drinking matcha prior to meditation would help him maintain concentration, so he brought matcha to Japan "New York-based registered dietitian and nutritionist Asako Miyashita, RDN, states. After reading about the health benefits of matcha, you may decide to replace your usual cup of coffee with a matcha latte. Continue reading to learn the best method for preparing matcha at home.
WHAT IS MATCHA?
Matcha is a fine green powder from shade-grown, stone-ground green tea leaves. Typically, a small amount of tea powder is whisked into hot water with a bamboo whisk. Green tea is made by steeping tea leaves in hot water, but matcha is significantly healthier because the entire leaf is consumed. There are a few regions in Japan where matcha is grown, and each region imparts a unique flavor to the final product.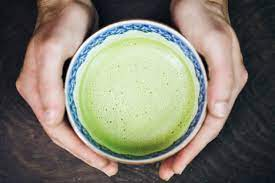 WHAT ARE THE HEALTH BENEFITS OF MATCHA?
As one might expect, matcha has comparable health benefits to green tea unlike coffee. Nevertheless, the benefits may be even greater because it contains a greater concentration of beneficial substances and antioxidants. Even though research is beginning, we already know that matcha contains antioxidants. Here are the health benefits of matcha:
Boost metabolism due to powerful antioxidants

Increase energy

Enhance heart health

Boost alertness

Bolster immunity

Protect the liver.

Improve cognitive performance

Promote skin health

Cancer prevention

Lower blood pressure

 
ARE THERE ANY NEGATIVE SIDE EFFECTS OF MATCHA?
Even though matcha has a lot of benefits, we can't ignore the fact that it has a good amount high concentration of caffeine (and the side effects that may come with that). If you drink too much caffeine, it could:
Insomnia

Irritability

Anxiety

Diarrhea

Restlessness

Headaches
IS IT OKAY TO DRINK MATCHA DAILY?
For the vast majority of people, daily matcha consumption is not only safe but also extremely advantageous. L-theanine provides a more gradual release of energy than coffee. Because matcha still contains detectable amounts of caffeine, matcha lattes should not be consumed like water. In Australia, the Therapeutic Goods Administration (TGA) advises consuming no more than 600 milligrams (mg) of caffeine daily.
HOW MUCH MATCHA POWDER PER DAY IS SAFE?
People are so diverse that it is unknown how much each individual can safely consume matcha powder. Moderate matcha consumption is not harmful to health. Suppose you want to reap matcha's health benefits without experiencing any negative side effects. In that case, limiting your daily matcha tea powder consumption to one to two cups and seeking organically certified varieties is best.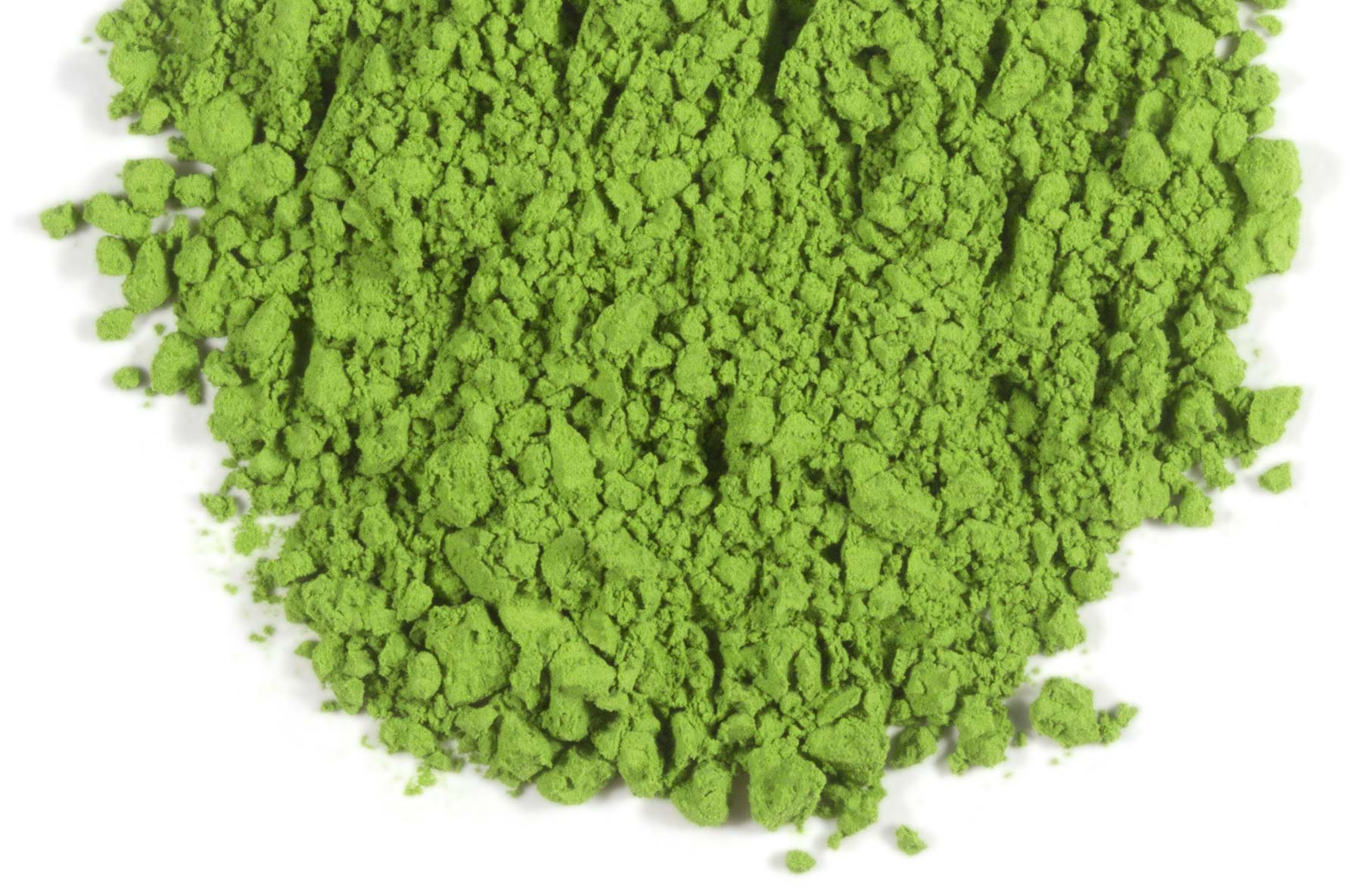 HOW MUCH MATCHA POWDER IS TOO MUCH?
Even though matcha has numerous health benefits, consuming it excessively can cause illness. Consuming up to three cups of matcha daily and drinking up to five cups of milk daily is recommended. The FDA states that you must consume more than eight cups of matcha tea or more than eight grams daily to exceed the recommended caffeine intake. What could go awry with matcha? When used in moderation, matcha does not appear to have any serious side effects. However, excessive caffeine in high doses can cause headaches, diarrhea, difficulty sleeping, and irritability. Pregnant women should take precautions.
Do Japanese drink matcha everyday?
Matcha has been used in Japanese tea ceremonies for centuries due to its ability to improve concentration while calming the body and mind. The notion of savoring and appreciating one's cup of tea is central to the traditional Japanese tea ceremony and modern tea rituals. Many people in Japan, the country with the highest historical matcha consumption rate, consume three, four, or even five cups of matcha daily.
FAQs
Is matcha tea good for weight loss?
If you examine the ingredient list of any dietary supplement marketed for weight loss, "green tea extract" will almost certainly be listed as an ingredient in at least some of the products. This is because green tea has numerous health benefits, including aiding in weight loss. It is well known that consuming green tea regularly can aid individuals in their efforts to lose excess body fat. According to studies, it may aid in accelerating the metabolism, increasing the amount of energy expended, and promoting fat burning. According to one study, when combined with a healthy diet and some level of physical activity, green tea consumption can increase the amount of fat burned by 17%. Even though the majority of these studies focused on green tea extract, matcha is derived from the same plant as green tea, so it should provide the same health benefits.
Is drinking matcha everyday good for skin?
Matcha contains methylxanthines, which have been shown to stimulate the skin's microcirculation. This promotes healthy, radiant skin and helps maintain a healthy, uniform complexion. Matcha is present in green tea. In addition to making the skin healthy and radiant, this also gives it a more uniform complexion. Additionally, matcha stimulates the skin's elastin production, which contributes to the skin's elasticity.
Is it better to drink matcha in the morning or night?
Before meals are the best time to drink matcha green tea, which should not be consumed after 2 p.m. or by caffeine-sensitive individuals, it is best to consume matcha in the morning or afternoon; however, you should avoid doing so in the late evening. Doing so can negatively affect your energy levels, mood, and sleep quality. If possible, matcha should be consumed in the morning or afternoon. Never consume matcha within three hours of going to sleep. Since it takes a while for the effects of caffeine to wear off, if you enjoy matcha in the mid afternoon or evening, consume it for at least a few hours before bed.
EXPERIENCES BY JAPAN CRATE : UJI MATCHA TEA EXPERIENCE SET
Take a break and allow the Japanese art of preparing green tea to aid in your relaxation. In Japan, green tea's numerous health benefits are widely known. In recent years, matcha has become an ideal way for relatives, friends, and hosts to get to know their guests better. Here's our Uji Matcha Tea Experience Set that includes Organic Uji Matcha, a hook, spoon, tea bowl, 3 pieces of mochi, a whisk holder, and a whisk that will let your experience making your personalized matcha recipe at home!
TAKEAWAYS
Approximately one thousand years ago, Japanese samurai and monks were the first to consume matcha green tea. Due to its sunny and wet climate, Japan is renowned for producing matcha tea powder. It is safe to consume large quantities of matcha daily, but what does the quality of the matcha have to do with its health benefits? Quality can be essential. Certain characteristics are associated with specific health benefits. It is known that the chemical composition of Matcha green tea qualities or "grades" affects the health benefits of the tea. Japan Crate is accepting orders now! We offer free shipping worldwide and an exclusive deal on our website. To know more about our shop, visit our website now!
Choosing a selection results in a full page refresh.
Press the space key then arrow keys to make a selection.
Your cart is currently empty.